Wow...I just can't seem to get with the program. I have been so busy which I hate saying because it sounds like I think I am busier then everyone else...which I know is not true. Summer is right around the corner and I plan to get back to blogging, if not for me.....for my mom and the one or two people that actually check this out. So....here is a brief recap with pictures of my life.....
First, I had my recital at the private school I was teaching for. I have to say it went really well and these girls looked so pretty. I was surprised with how mature they were on stage and I think the parents were proud. This is one of the classes....don't they look great?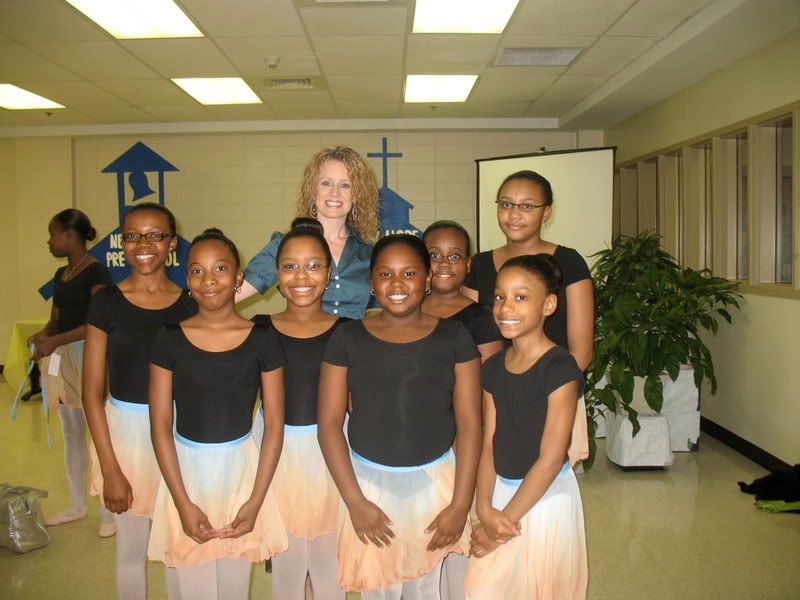 Muffins with mom at pre-school. Noah *served* me my delicious CHOCOLATE muffin and fruit and I had the sweetest survey that had been filled out by one of his teachers. I guess she asked him the questions and he answered. You will be happy to know that I weigh just 5lbs and he wouldn't trade me for a cracker!!!! Apparently my job is in the basketball field!!! ;)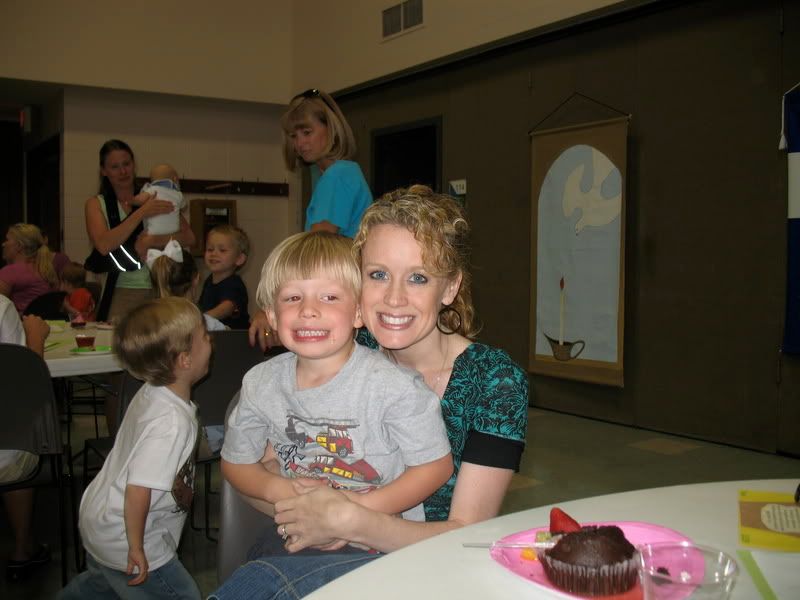 Happy Mother's Day to me! I have 3 gorgeous children, huh? My husband served me breakfast in bed...that was divine!!!!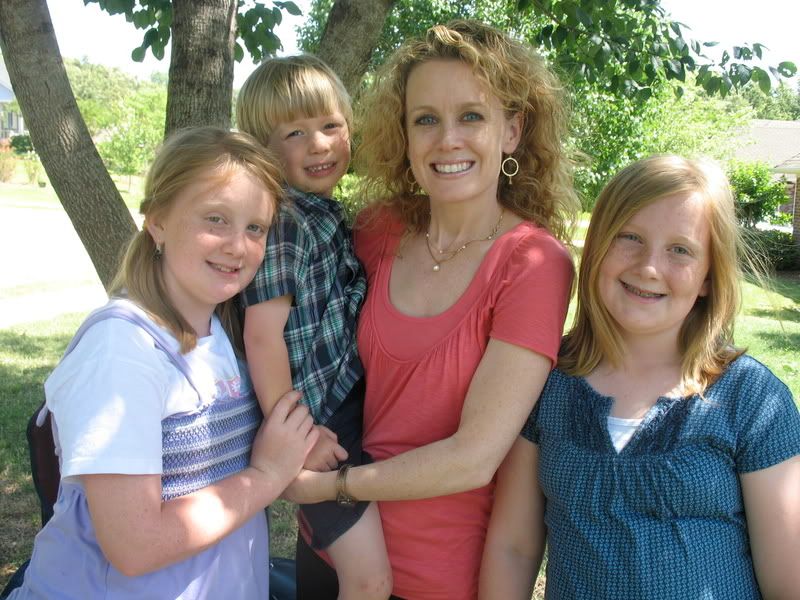 Last day of 3yr old preschool! Next yr is Pre-K. I don't know how the time went by so quickly. This is Noah and his two teachers...Ms. K and Ms. C. We had a wonderful year!
Swimming Lesson! Noah and his buddy Jake. Don't these two look like alot of fun together?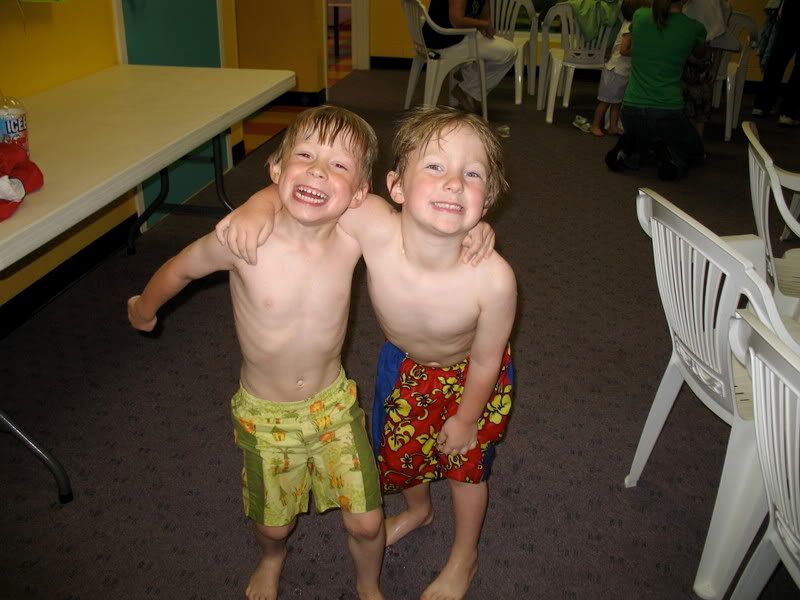 Yeah....fun is exactly what this teacher is thinking!!!! ;)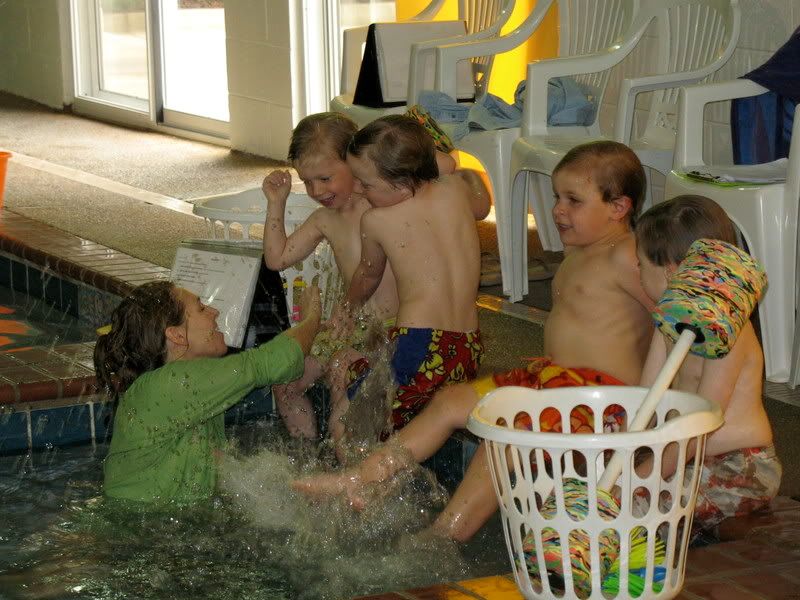 Look at my backyard...we have a fence!!! Oh my word...I love the privacy and I love the fact that Noah can't escape ( yet)! Of course...Greg had other ideas....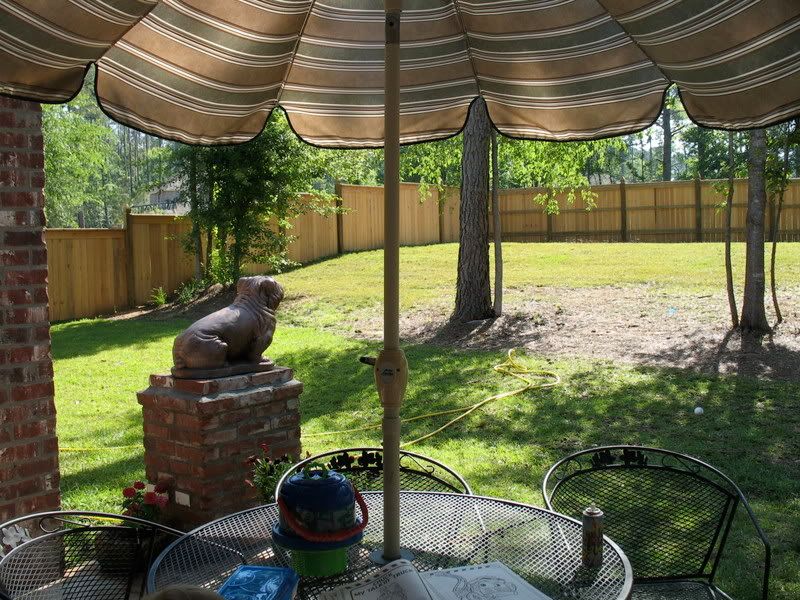 He figured a fenced yard meant the green light to bring home a puppy!!! Meet Roxy....I don't *love* her yet....but love is such a strong word! She is slowly growing on me!!!