Wow, I haven't blogged in awhile! School finished up on Thursday, and the kids and I headed out of town. My youngest brother graduated from highschool, so it was exciting to get to see him with his diploma. Of course, it made me feel very old. Where has the time gone? It seems like just yesterday that he was in second grade!
We had a fun time hanging out with the family. The girls stayed with my parents ( as they do every summer). They will be there for another week and a half and are having a blast. Noah and I are being lazy and just enjoying not having a strict schedule. I have some pictures to share, but I also wanted to add a few thoughts on some of my favorite times during my visit home.
~ Watching the kids have fun on the carousel at the mall. They loved it and Noah was a big boy sitting on the horse all by himself. Silly me, I didn't have my camera!!!
~ Cutting up with my other brother and my sister before Nathan's graduation ceremony. We had so much fun filming a "preshow" on my dvd camcorder.
~ Getting a pedicure with my sister. It was so relaxing but of course it took me forever to find a color I liked!!!
~ Staying up late two nights in a row, watching Star Wars movies with my younger brother. Oh the memories it brings back. I used to have the biggest crush on Hans Solo!!!
~ Watching 'North and South' for almost 4 hours with my mom and sister. I bought this BBC movie for my mom for her birthday and didn't know anything about it. OH MY WORD....it is fabulous. In fact, it has jumped all the way to the top of my list of favorite movies. I think it even eclipses 'Pride and Prejudice'. I am going to order it today! I have to see it again. The actor in the lead is FABULOUS. If you like British movies like me, then you absolutely have to see this one. Christian Bale is now dropped to 2nd behind Richard Armitage as my favorite British leading man!!!!! :)
~ TCBY Yogurt ( it is the country's best frozen yogurt...need I say more)
And now for some pics. The ones taken outside before my brother's graduation, did not come out like I wanted them to. I had the ISO way too low for dusk! When will I learn? I did the best I could trying to edit them!
Nathan ( the graduate) and the kiddos: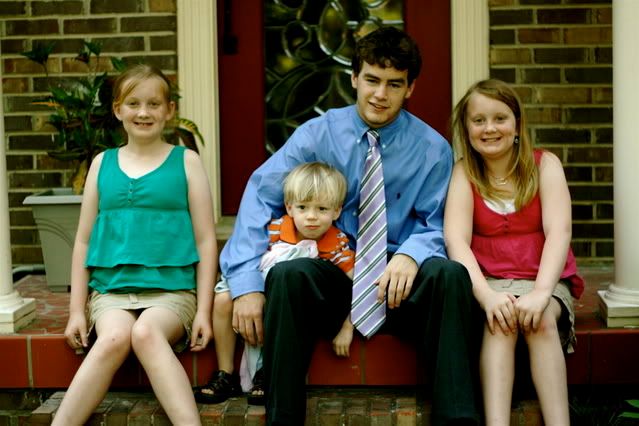 Yes, this is what I get for trying to be in a photo!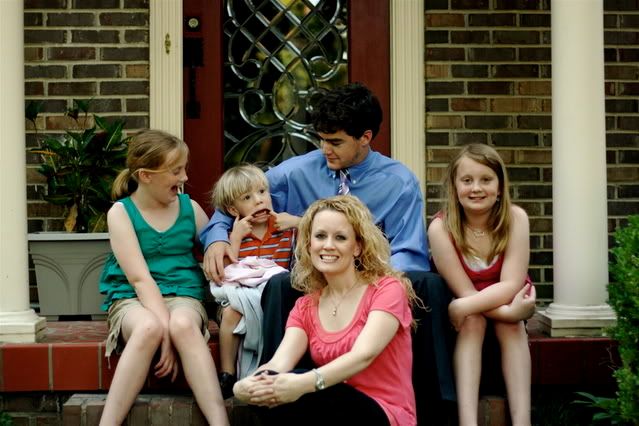 Noah and Audrey (my niece):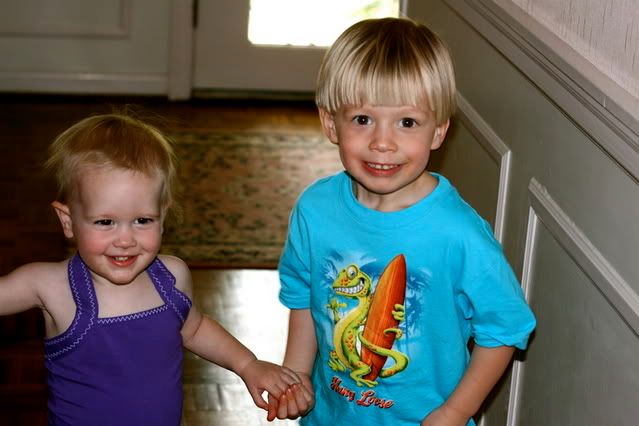 My siblings:
All the grandchildren ( best picture I have taken of all 4...they were actually all smiling):