We had a great weekend!  It was quite busy though.  Saturday morning, we were up early so the girls could ride our churches float in the Christmas Parade.  The twins are part of the 'Kidstuf' crew and once a month they help lead the program with singing and dance.  They love it.  Anyway, they were thrilled to ride in the float this year.  After that, we had a quick lunch at church, ran an errand, and then went to the 'Nutcracker' at the school I teach for.  Meredith sang with her school honor choir before the program.  We finished our day by going to dinner with our neighbors.  Fun day, but Mom was tired.  Here are some pics:
Noah and I shivering together....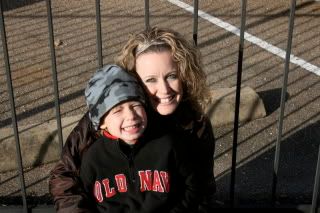 Here is Noah's response to waiting for the parade to start: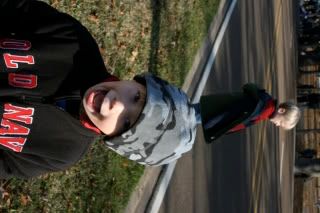 Girls on the float: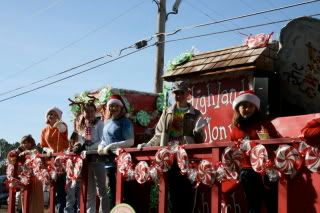 Aren't they cute?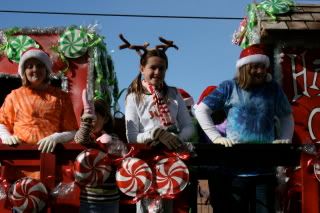 Their float won the overall prize for 'Best Float'.  It was such a cute one.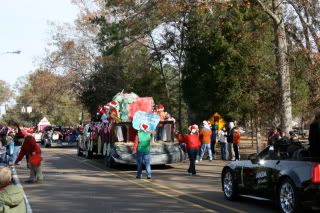 Meredith singing:
Me and My girls at the Nutcracker!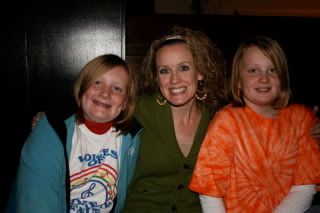 Girls with one of the dancers that I teach who also is a friend of theirs from school.  Meredith's best friend from school is also in the picture along with one of our neighbor friends!    Sweet Girls!!!