We had a wonderful Easter! Did you? Our Spring break week went by far too quickly for my liking. The kids and I had so much fun shopping, sleeping, and just hanging out. Greg and I got to go away on a little trip to Memphis too. It was FABULOUS! I needed that time of rest and relaxation, just like I needed a break from my blog. I am back now and ready to continue posting my pictures and ramblings. It is so much fun to look back and reflect on the memories! Here are some fun pics from our Easter!
My kiddos in all their Easter excitement. Don't you just love Noah's chocolate mouth? ;)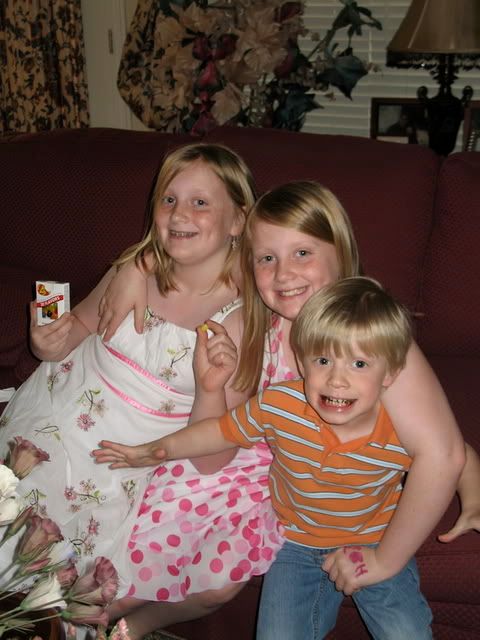 This is Noah's Easter Party at school. Notice how he is crouched down and looking intently at the eggs as the other two children glance over.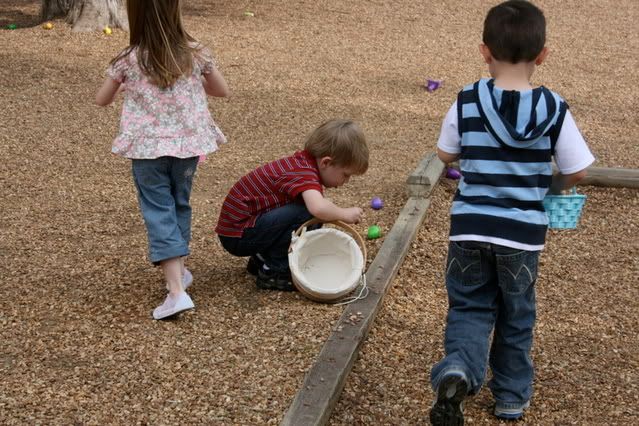 Now notice that those same two children have moved on, but not my boy. No, he is just fascinated with that one plastic egg!!!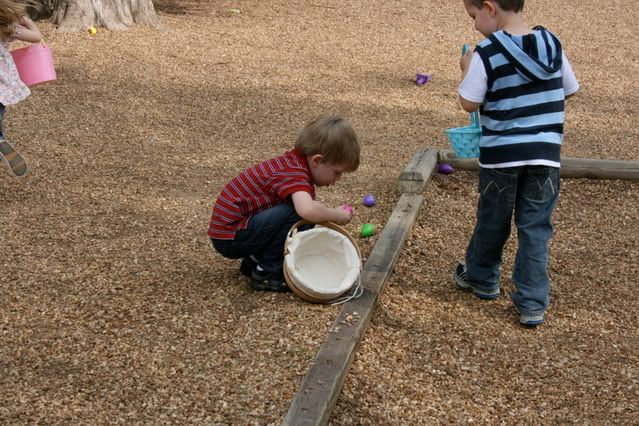 Noah and his eggs! It was quite windy!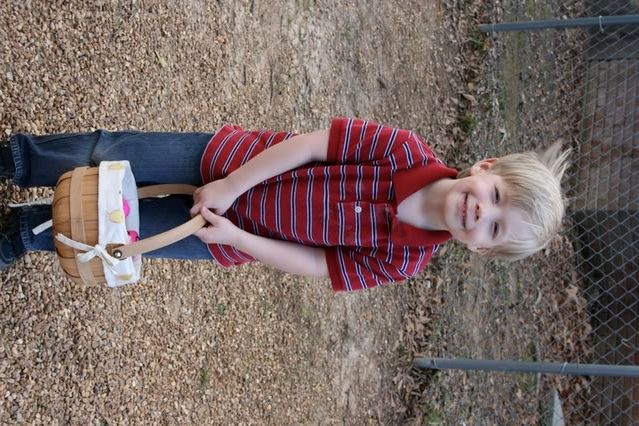 This is what we will be doing just about every day that the weather is nice!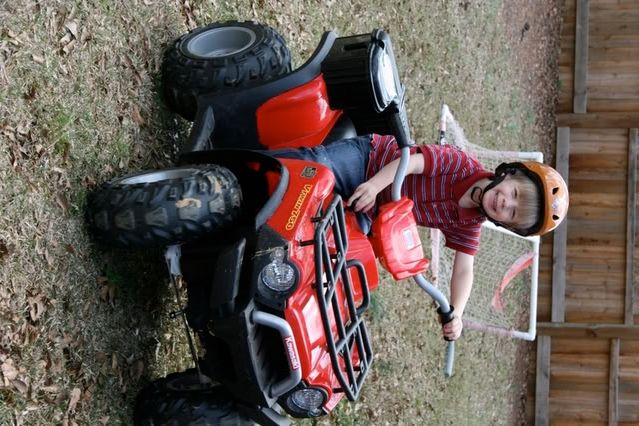 "O four-wheeler, we have missed you! It is time to brush the dust off of you so that I may ride up and down the hill in the backyard. You are such a beauty to behold! "