Noah and I got to go to Christy (mommy brains) new home today! It is absolutely beautiful and I am totally impressed that I only saw about 3 boxes! I know that they are going to love their new place and make many happy memories there. Noah had a blast playing with Laura Grace and thankfully, I remembered to bring my camera. They ran around in the sprinkler for a bit and then played really well together in her new room! Here are a just a few pics and click on them to get a full view!
Best buddies ( and future husband and wife ;) )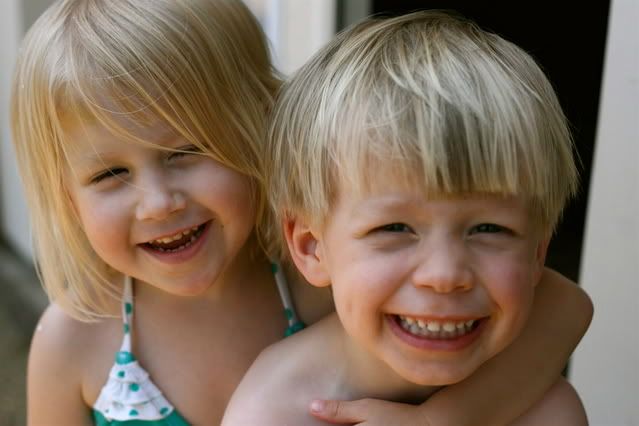 Lovely Laura Grace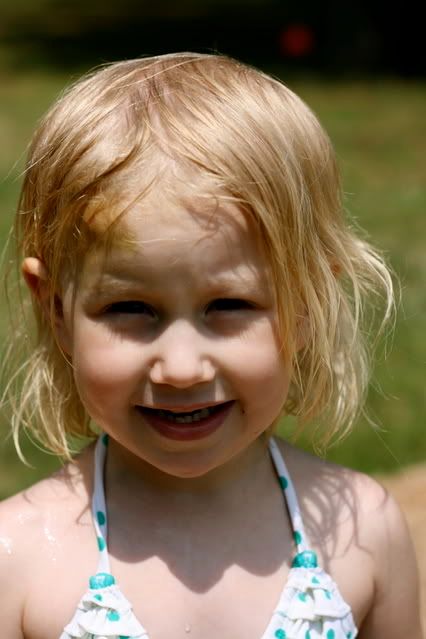 Who can resist that adorable face (oreo's and all)?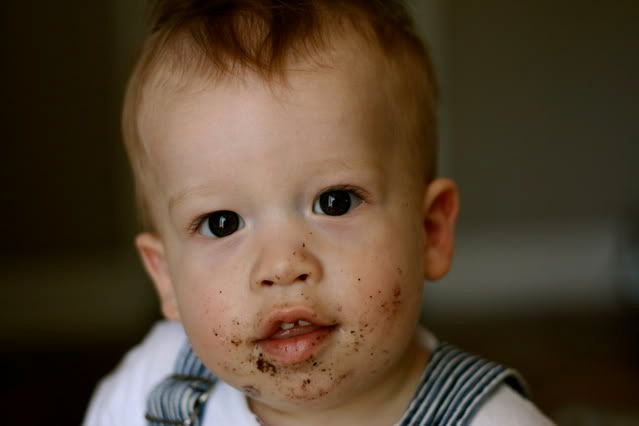 My wet little fella!