I have neglected my poor blog again. It is feeling so lonely over here. So, I thought it would be good to get things going again with some long time coming pictures. I have plenty to post so I will start with the SuperBowl and then the much anticipated Andrea and Christy girls night out.
Greg and Stephen watching the game: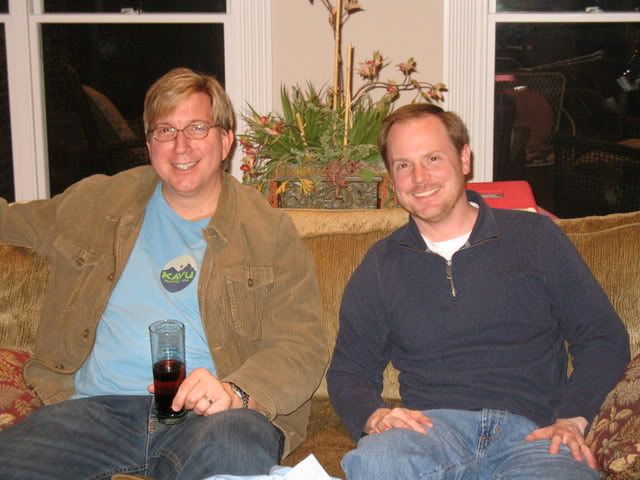 Michelle, Christie G., and me ( long time friends)! I had to make this one b & w. We look soooooo tired! Hmmm...I wonder why? ;)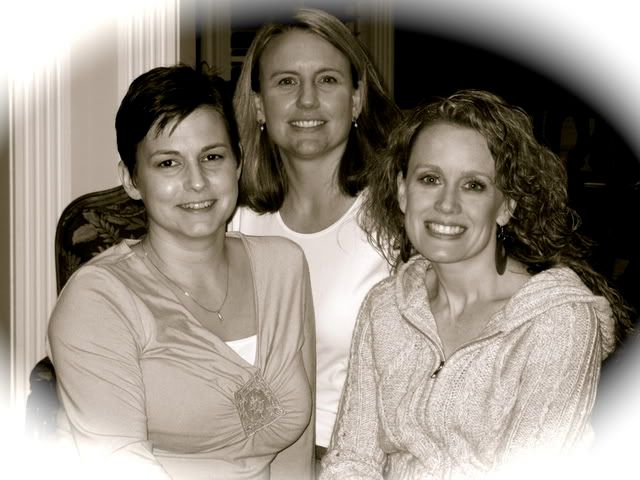 Our kids ( Meredith, Matthew, Jonah, & Madeline) ! We were pregnant together and these kids have known each other for TEN years! Matthew was born only 3 days before the twins!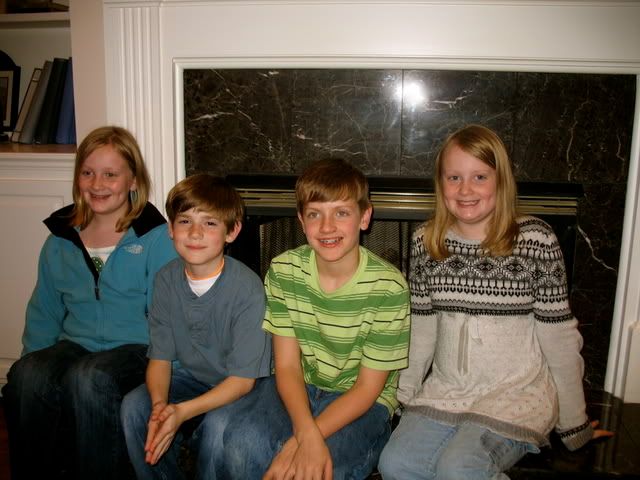 Christy & Andrea
For some reason, my memory card will not upload all of our pics. There was just this one that is not that good. Oh well....you get the point! We were in a dark theater alone....but not for long! Why I didn't get the waiter at the Rest. to take our picture is a mystery!!! Go to mommy brain to read the full story!!!