I am back from a long blogging break to post a VERY long montage of my little boys soccer experience. Poor Noah has grown up at the soccer field and endured many a soccer game played by his sisters. This year he is finally able to play on a team. It is quite the experience! Noah is actually pretty good at soccer. He can run very fast and knows how to dribble. The thing that trips him up is his love for falling and pileups! Yes, he is very young, but when he puts his mind to it, he can do it. This past weekend, we finally discovered what it takes to get Noah to really play soccer and score.......Daddy and a bribe. Daddy took the twins to soccer practice so I was at Noah's game for the first half. He came running to me for every little hurt, etc. He was not doing much. As soon as Dad showed up at the game, all the crying and whining was over. He also knew that if he scored 3 goals, he got a new light up light saber. That is all it took...that little boy took off down the field and scored THREE goals. He almost had four except for some unruly kid *tackled* him right before he kicked it in. I wasn't aware that tackling and pulling someones jersey were allowed in soccer? Anyway, he is now the proud owner of a new lightsaber and we are trying to come up with a new bribe for Sat. And before anyone lectures me, we were told to bribe him by a coworker of Gregs whose son plays for the Fire! At this age, it is about the only thing that works! HA! ;) Here are some pics:
Noah gets ready to kick it in: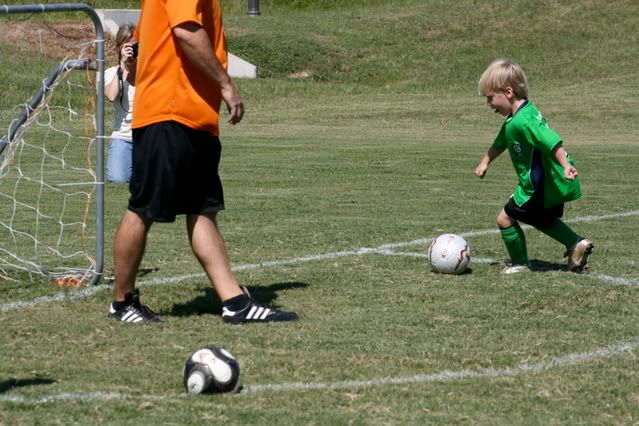 Loves to laugh...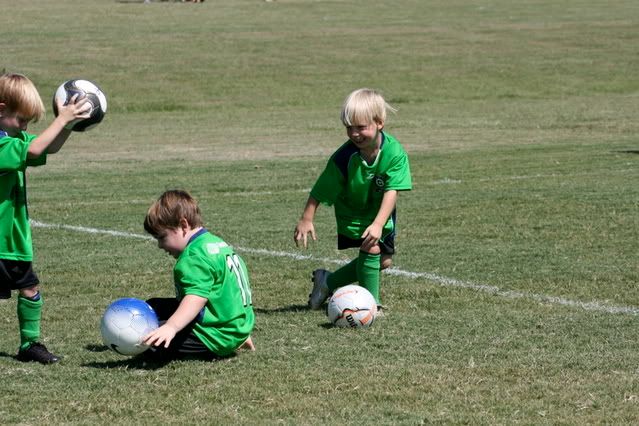 Fun loving little guy...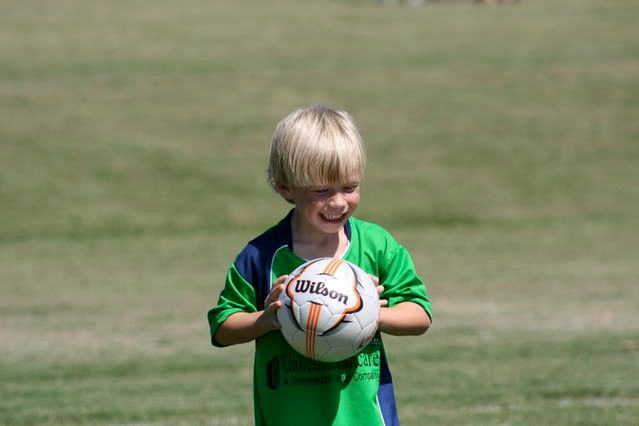 Isn't he the cutest? ;)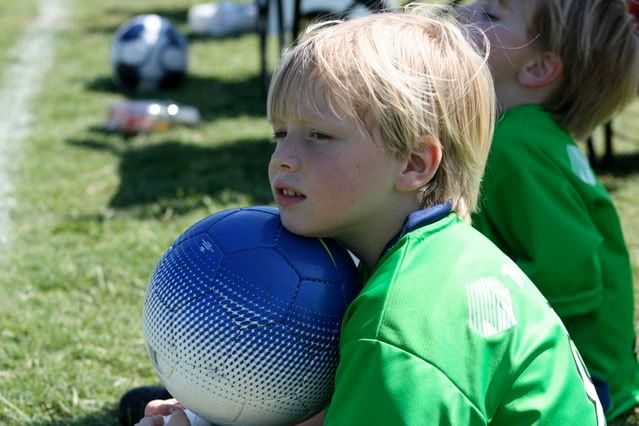 Check out that hair!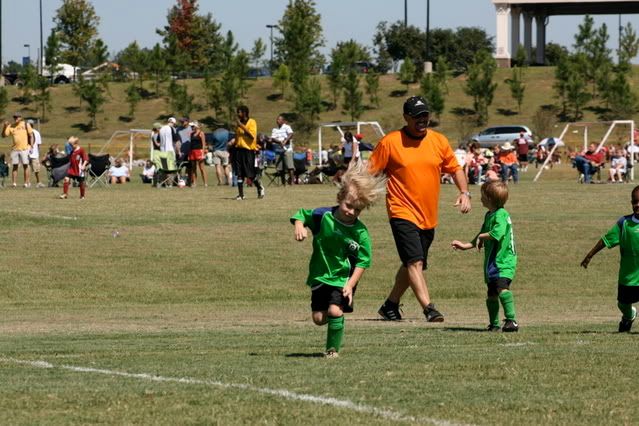 Guess whose legs those are? He LOVES to fall down! The more boys involved, the better!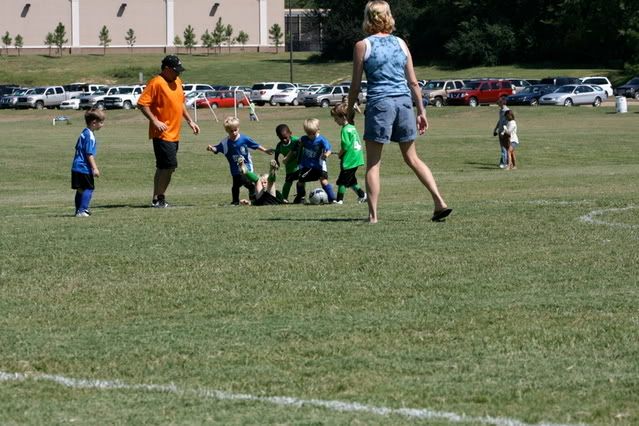 Loves to run...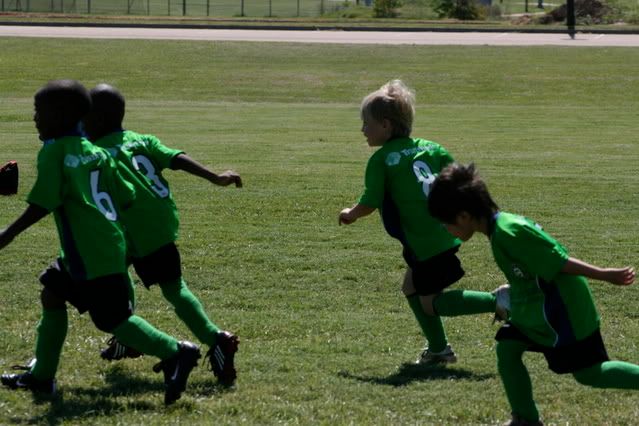 One of his most favorite things is the amount of gatorade he ingests at each game!!!!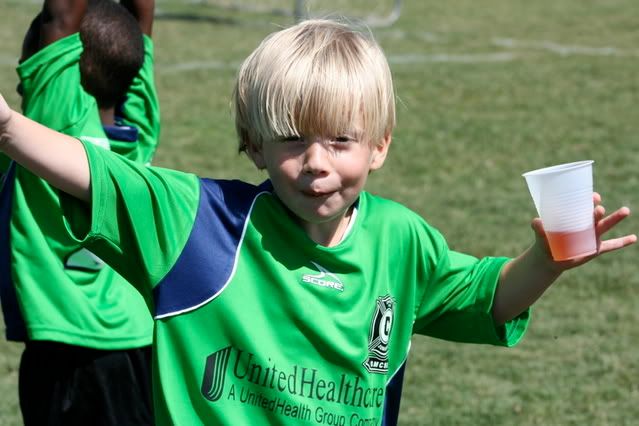 GO CROCS!!!!