Despite my moaning and groaning about Halloween, we actually had a really nice one. Our new neighborhood is just awesome. I feel so blessed. One of the ladies put together a party and we all met at her house about 5pm. There was a bounce house for the kids and we all brought food. Everyone left a big bowl of candy on their porch and the kids just ran from house to house. Then we loaded up for a hay ride and went into the front part of the neighborhood for even more candy. I have to say, that this was even better then some of the Fall Festivals I have been to. Other then ONE boy wearing an icky costume, everything else was great. My children had fun and the weather was just perfect. I am officially ready for FALL!!!!
Noah's School Party: Spidey and Me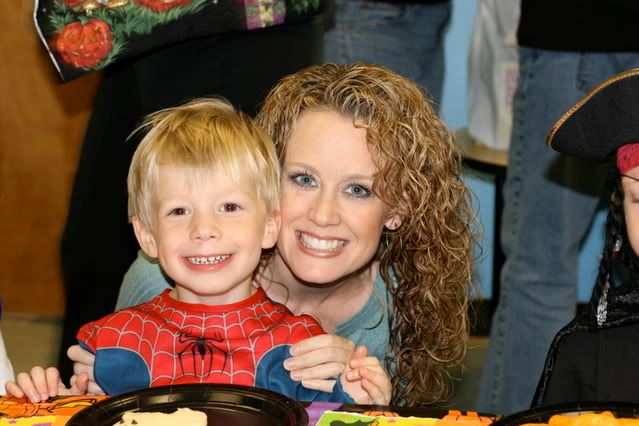 Noah giving me his best Spiderman impersonation (Ha!)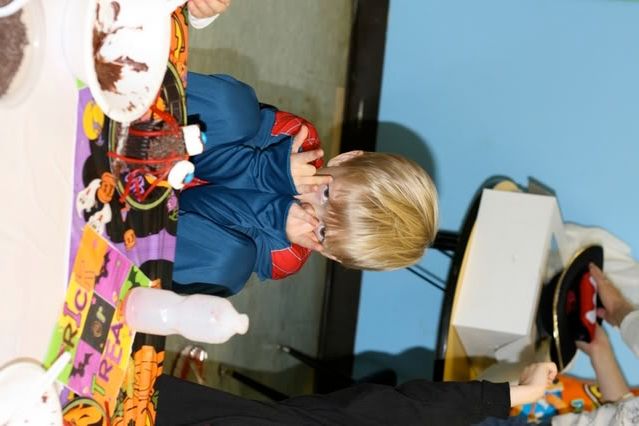 Meredith (Red Sox Fan) and some of her neighborhood pals: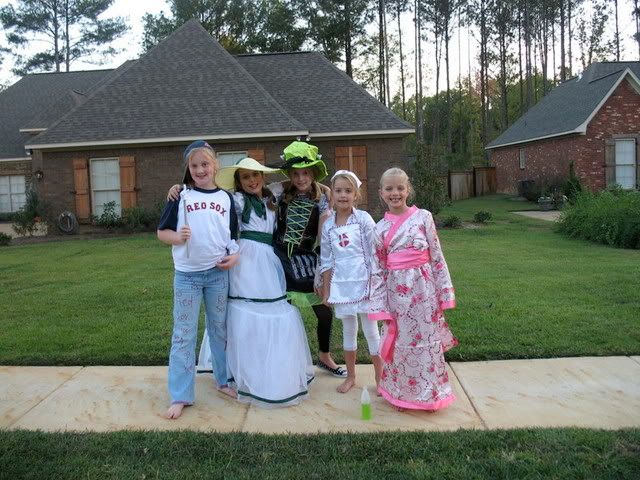 Group Kid shot before the candy raid began! Can you pick out my kiddos (spiderman, Piratess, and Red Sox Fan)?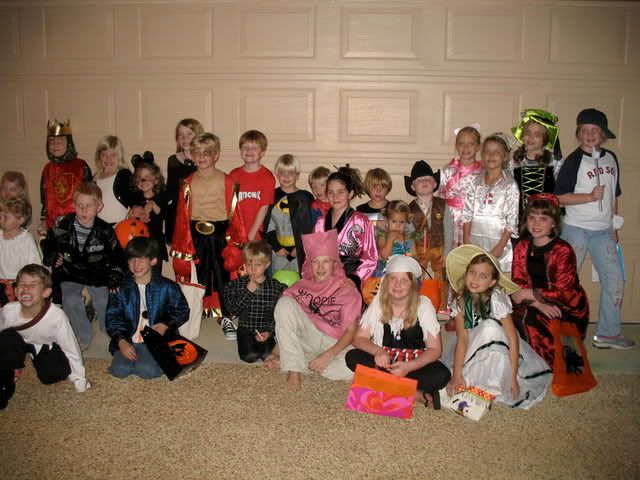 Ok, this is me crammed on the hayride. Parker, the little boy just plopped down in my lap. Let me tell you that when the ride was over, I had a tough time getting my legs uncrossed. Greg refused to go on the hayride so he took this LOVELY pic instead. I look like a deer in headlights, and don't you just love Madeline's green mouth?