Fall Soccer is almost over! I am sad! I don't know how this "balletmom" became a "soccermom", but she did. I LOVE watching my girls play. They may never be pro-level or even high-school level players, but I have watched them play now for FIVE years. I realized something today! They are certainly not the fastest runners on the team, but my girls can kick that ball AND they are so much more agressive then they were a year ago. For those reasons, I am a proud momma! We have our final game this week and then the twins will move on to basketball (mere) and Cheerleading (mad). We can't wait for Spring Season Soccer!!!!
Here they are in their typical positions of defenders. They stand in the back ahead of the goalie and "defend" it! They are very good at helping protect a score from the opposing team!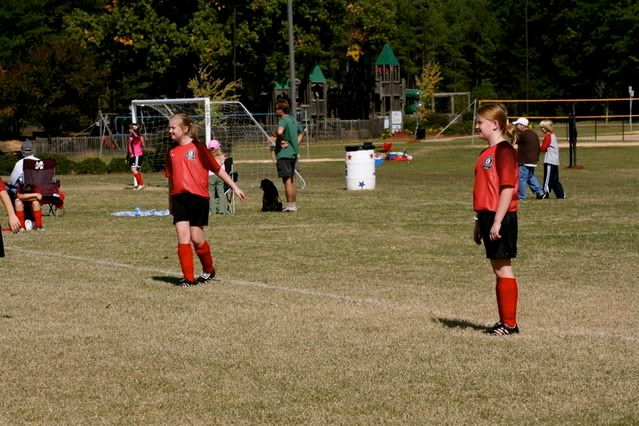 Is that my girl Meredith kicking that ball? Sure is!!!! ;)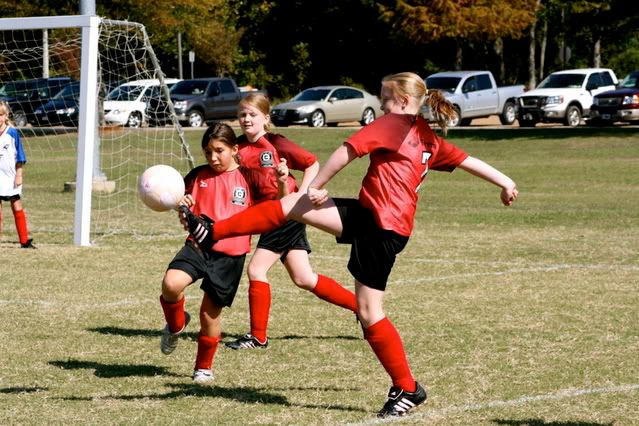 Madeline and L wait for the throw-in. L is amazing and she is only 8 years old!!! She scores the majority of our points and can pretty much kick the ball over the opposing goalies head!!! It is incredible!!!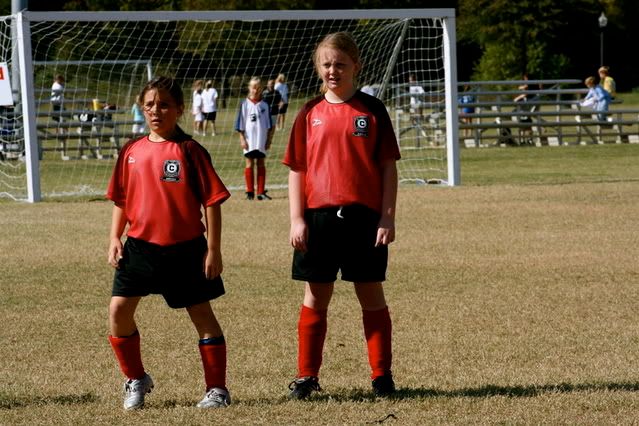 This is the twins and our neighbor AG! We were so excited to finally play AG. Her mom and I have been anxiously awaiting the meetup. Unfortunately for them, our team won by a score of 4-0! AG did play really well though and I told her mom that only for her would I cheer for the opposing team!!! ;)