Just wanted to post a few pictures of my house decorated for Christmas.
The Keeping Room ( I need to let the kids put some ornaments on the tree):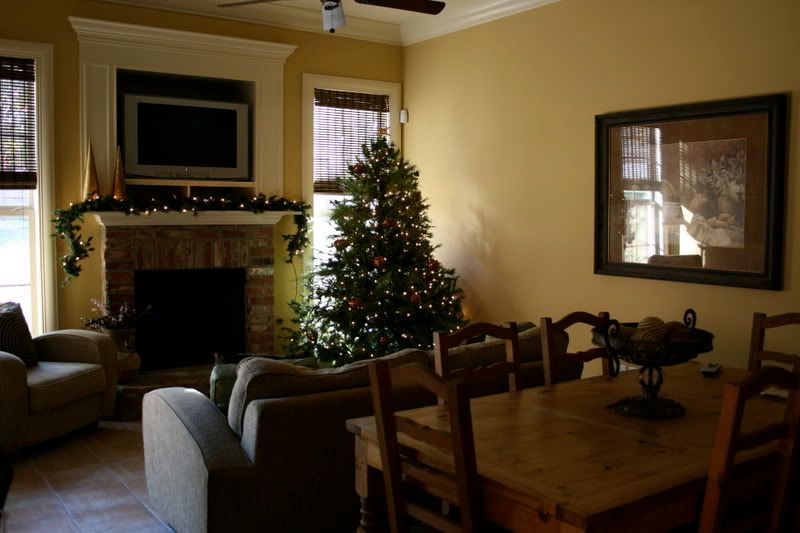 My living room ( notice Meredith's very GREEN room in the background ? ):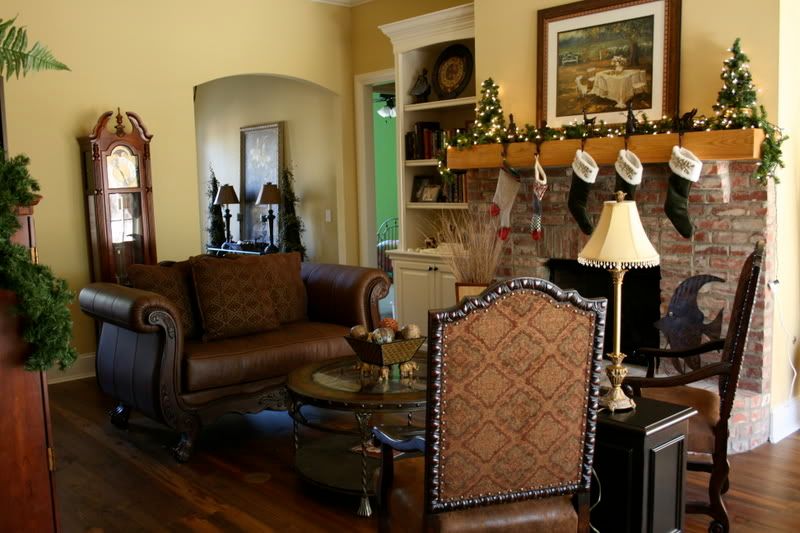 Closer look at my tree ( I promise to let my kids hang all of their ornaments...that is why it is a little bare...we haven't had time). I am in LOVE with my new finds...the green sparkly branches and the confetti copper balls. I found them at Thanksgiving in AL! I didn't buy enough though....when will I ever learn??