This past Sunday, Santa made a stop at our little neighborhood party! The kids were delighted, however much to my dismay not one of them asked for a thing that I have gotten them! In fact, Madeline asked for a DOG! HELP!
Noah asked for Batman stuff!!! WHAT????? Everyword out of his mouth for the past month has had something to do with STAR WARS!!!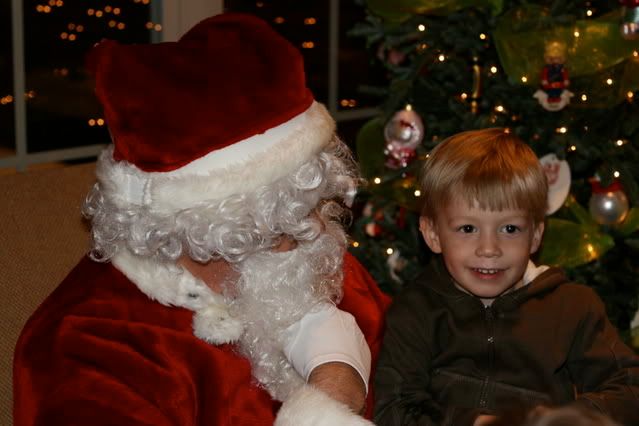 Madeline asking for a CHIHUAHUA! Uh, say what???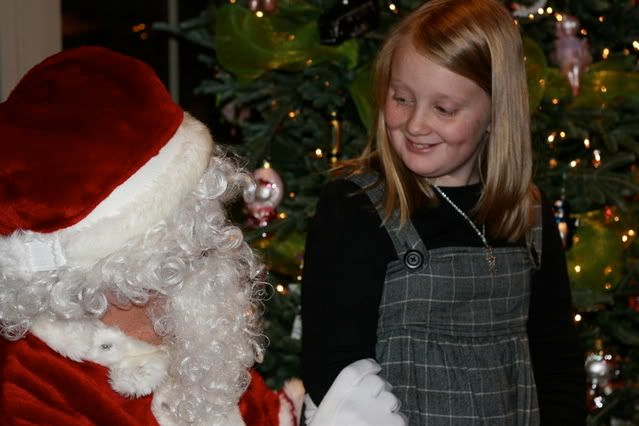 Meredith asked for an Instant Messenger thing that I had briefly considered getting! What about the IPOD she has been begging for, not to mention the certain gift that I have been getting anxiety attacks over?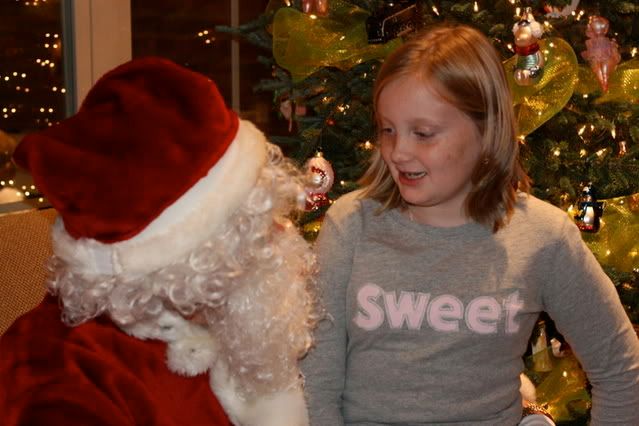 Greg and I pasting smiles on our face, all the while wondering where our children came up with their wish lists!!! ;)