Noah had his preschool party last Tuesday! I got there early in order to ensure that I would get all of the obligatory pictures!
First he made a craft!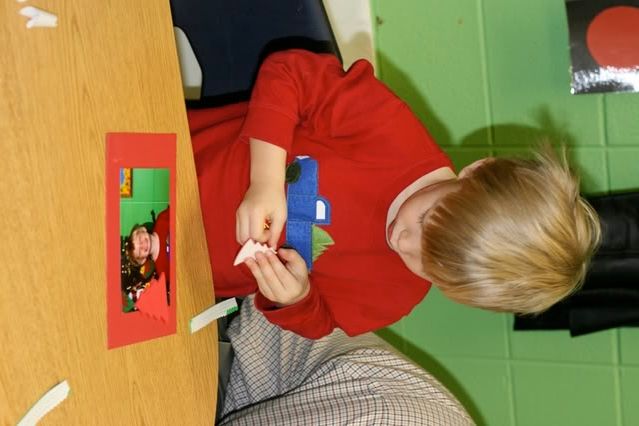 Then he ate: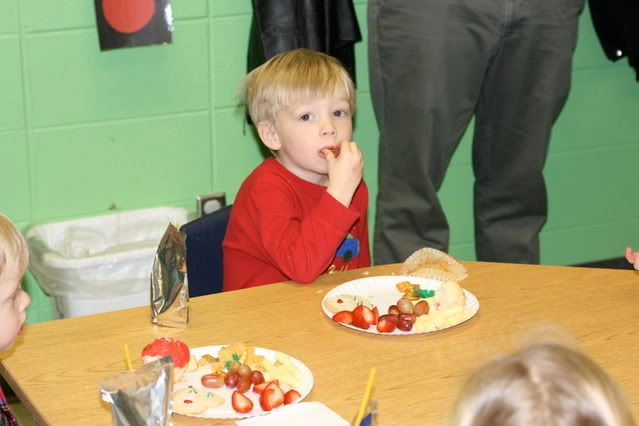 And ate some more: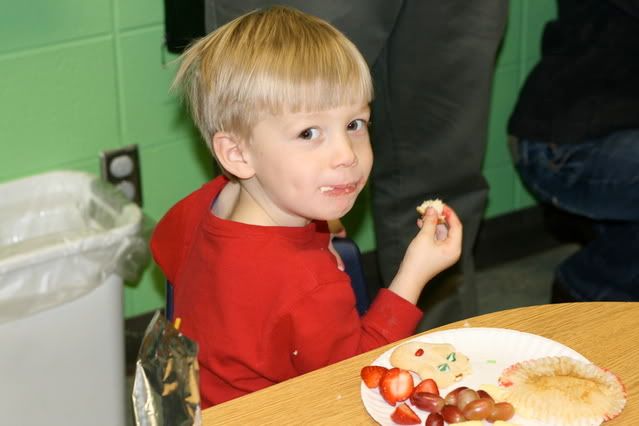 He only stopped eating long enough to give me this cute little tile that he made! Little Boys are so sweet!