This past Saturday was the kickoff of Greg's favorite time of the year.....SEC football. We had some neighbors over for food and fun. I had high hopes for a victorious game and great conversation. One out of two isn't bad!!!! HA HA!
Do you know how hard it is to get this many children to smile and look at the camera all at once? Aren't they cute though in all their MSU garb? Poor darlings don't know any better!!!!!!! ;)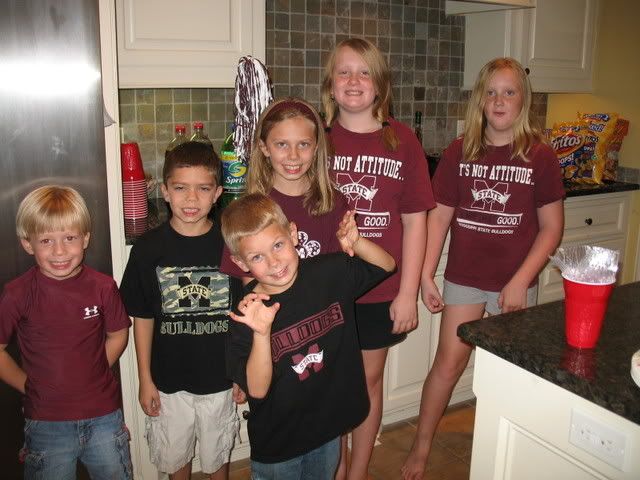 Finally after much begging, screaming, and bribing....we managed a decent shot: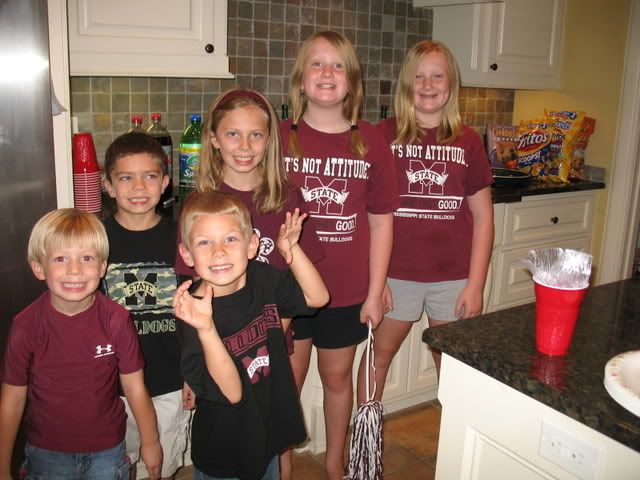 Here is Madeline's attempt at an artsy, decorative, CROOKED, picture. I was trying to be cool and show how I had school spirit even though I was the only one not wearing Maroon. I jokingly said that maybe I would be the smart one if we lost! Unfortunately....those words became true.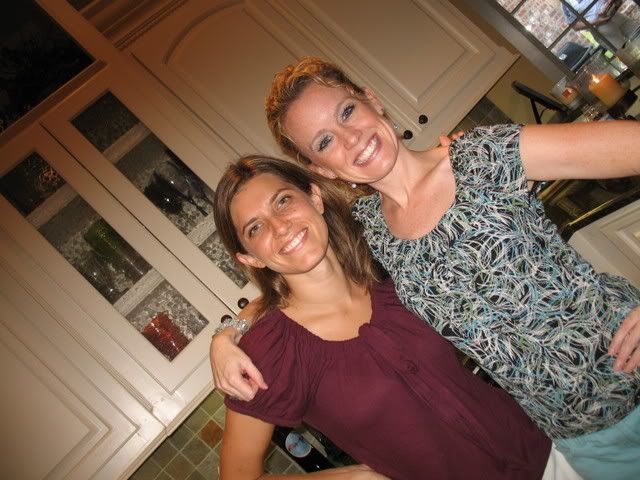 Stacy and Me! I love having her right down the street!