I have been meaning to post since this past weekend. It was crazy busy. Meredith started softball (pictures to come) and Noah started tball. Madeline got to go to a 'SweetWater Jade' concert with her friend. Here they are with the group. One of the girls is the niece of Madeline's teacher. They had so much fun!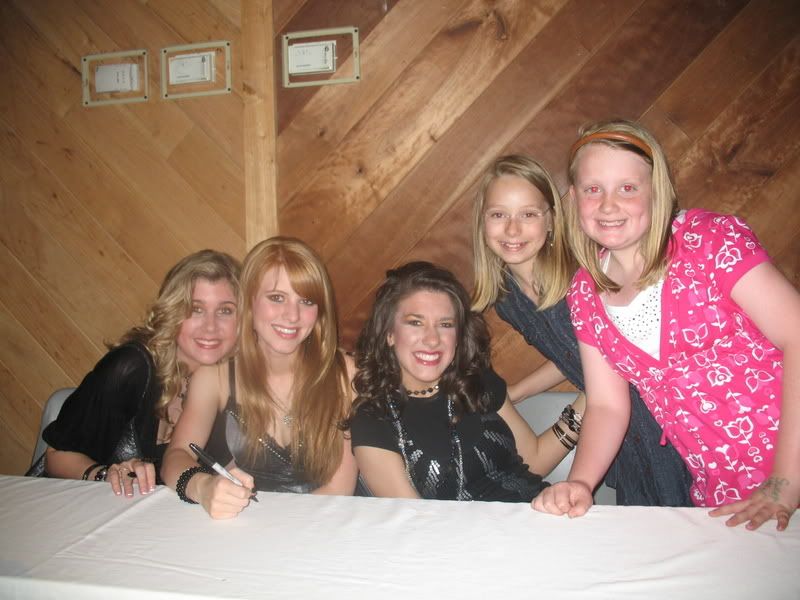 Noah playing T-ball has to be the funniest thing ever. Tears were rolling down all the parents faces. I mean, lets get real.....this is comedy at its best. Two grown men trying to teach a pack of 4 year olds how to play baseball! Here is Noah running to base ( all pictures compliments of proud big sister Meredith):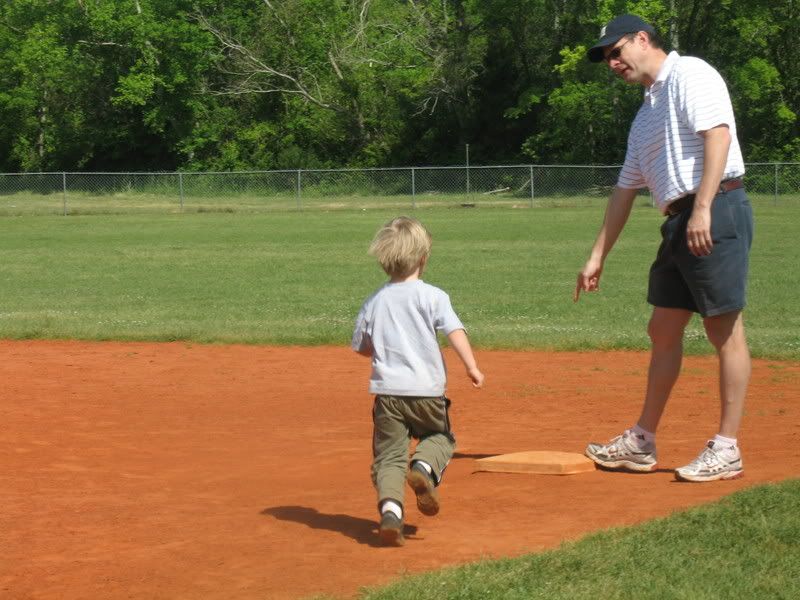 Here he is after fielding a ball. He laid there for awhile and everyone just died laughing. Madeline ran out and pretended to give him CPR!!! My MIL was dying with laughter!!!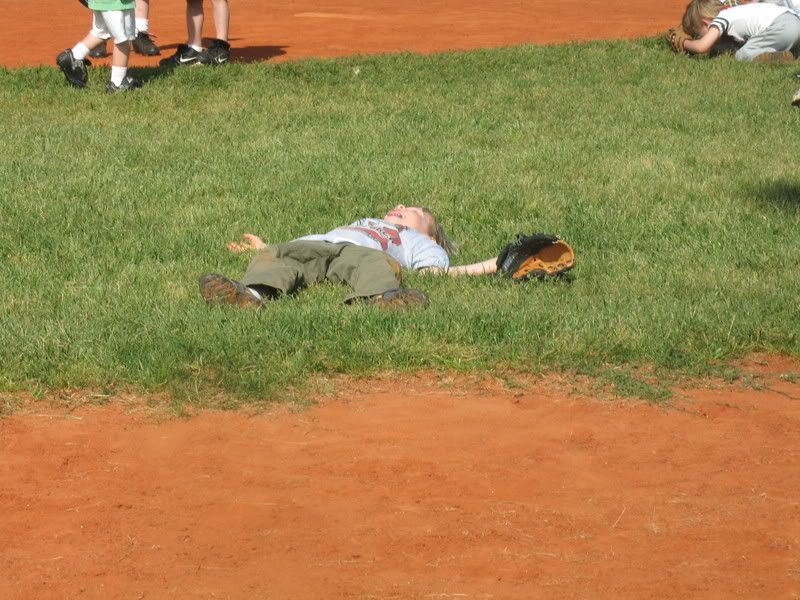 I adore this picture. Look at my sons proud face......then look at the poor little guy on the ground. Noah beat him to the ball!!!! LOL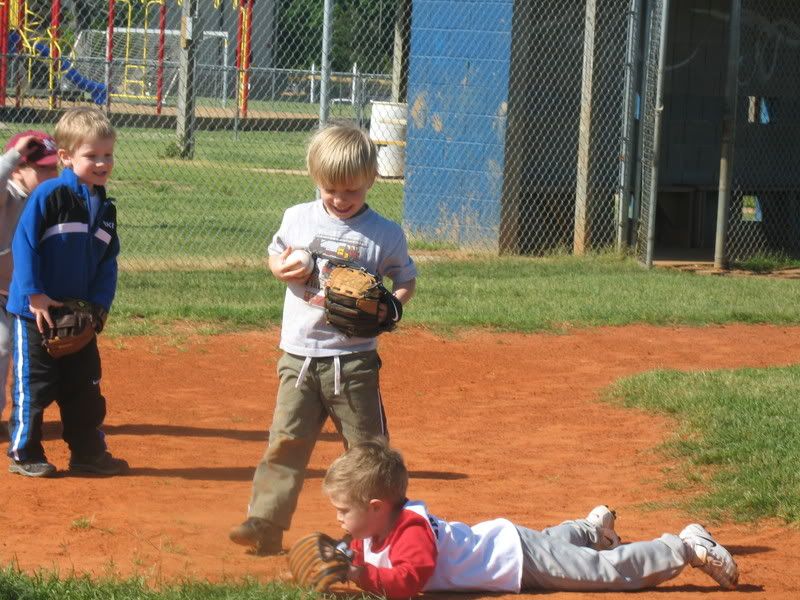 SWING BATTER BATTER............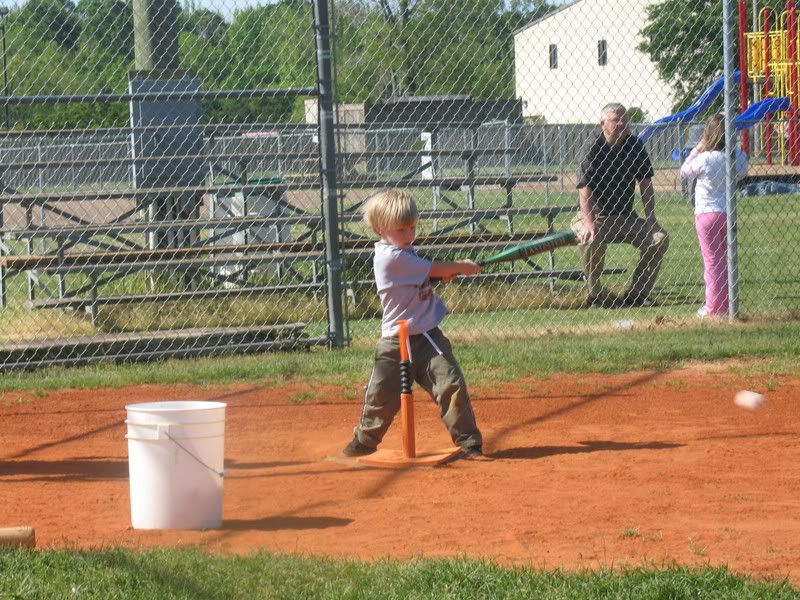 Actual quote from the coaches: "Hey guys, this is baseball not football"!!!!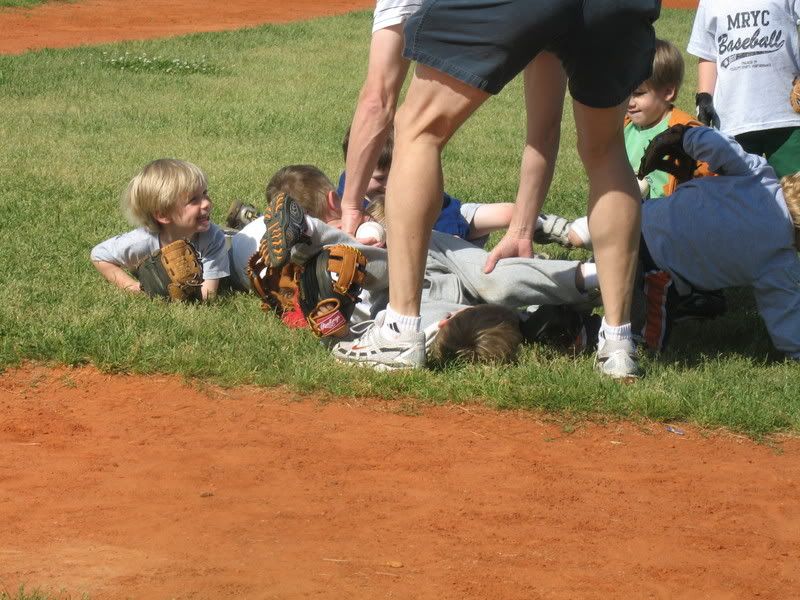 "How long do we have to stand out here?"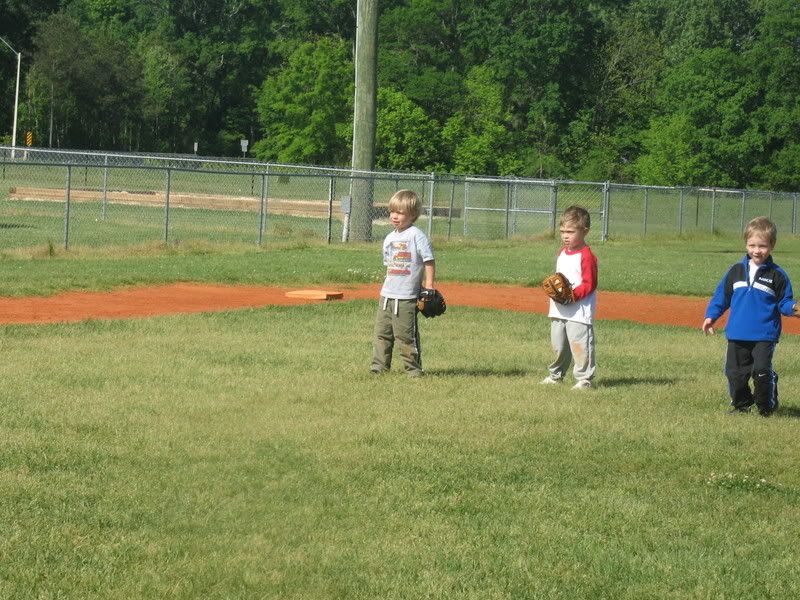 We had company over two nights in a row. This is what happens when your child decides to photograph every move you make. I love this classy picture of me pouring chips into a bowl. Yes, we strive to serve gourmet food all the way!!!! ;)